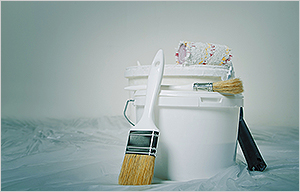 When you hire us to perform any of our interior painting services, you can rest assured that we'll only use the best premium products available. We can also supply a full line of environmentally friendly (Low or No VOC) products as well. With our interior painting, our experienced painters provide you with custom stain matches as well as any enamel, wood, drywall, or caulking work required.

If you're tired of the finish on your woodwork, doors, or kitchen cabinets we can change the color by spraying tinted polyurethane.

Don't worry about moving furniture or cleaning up, that's our job.